That's right after 3 years and a few months it is time to let go of the project that has dominated my musical mind for the last few years.  Our Favorite Song is a musical narrative of the ups and downs of the cycle of love...not all love, maybe not yours... maybe not mine, well maybe.  It is available now for pre-order and features an Allstar cast of musicians including Austin's own Betty Soo and from our brothers to the north, guitarist extraordinaire (and he played some piano for this record as well) Blair Hogan.  Some of the fine folks a bit closer to home include David Kitchen,Tony Denikos, Mark Noone, Eric Selby, Bill Starks, and that only begins to scratch the surface of talent that graces this project.  I think this records has a lot of surprising musical moments and reflects how far this journey has taken me.  I think you will enjoy it as much as I have making it!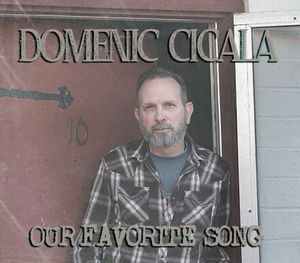 In other news there is a great Waylon Tribute show on October 20th at The Blue Side Tavern in Frederick Md and a very special holiday show at the Gaithersburg Arts Barn on Dec 17th...
Crazy as it may seem I am back in the studio already working on two separate projects. A long desired duets project and a record of some new tunes...
Stay tuned!