NOMINATED FOR BEST COUNTRY/AMERICANA ARTIST
"

Although he may be an obscure name outside of his immediate area, Domenic Cicala is more than worth a spin for anyone with an affinity for country, folk, Americana and rootsy sounds. " - Dave Strkyer
Check out these amazing reviews of the new record Come On Over The Honky Tonk Duets
from Glide Magazine - Come On Over (Honky Tonk Duets) a soon to be timeless collection of songs that sounds like a long lost could have been Gordon Lightfoot/Linda Ronstadt album. Cicala delivers with a spectral croon that rings in a tender warmth and shiny upside reserved for 70's folk legends.
Country Music People Magazine gave it 4.5/5 stars
"Now, imagine a honky-tonk, country duets album that arrives without fanfare or expectation from a guy you've never encountered singing with a few different female voices...AND you are completely blown away by the set, as much as you likely woulda been if had old favourites popped out of your speakers." 
"Frequently a CD from an artist I've never heard of arrives for review. Seldom do I fall over on the chesterfield listening. This album of duets may not be the country album of the year, but it is going to be close! Holy!" - Music reviews and thoughts @FervorCoulee
And now this... Come On Over is a finalist for Best Country/Americana Album of the year. Lovin Arms is a finalist for Best Country/Americana Song of the Year. and The Coalesce Choir's American Skin is a finalist for Best Rock Song of the Year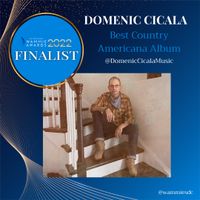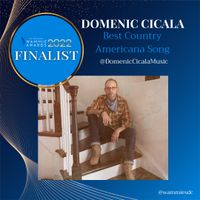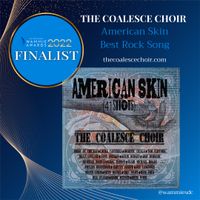 This just in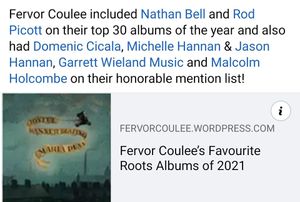 Radio Crystal Blue Top 100 for 2021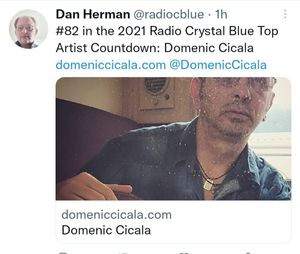 The Roots Music Report Country American Top 200 for 2021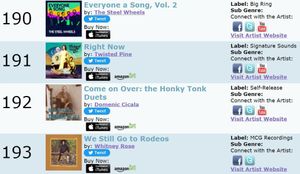 This also just in Bitter Blues an unreleased new song just won a Finalist Award in the prestigious Mid-Atlantic Song Contest